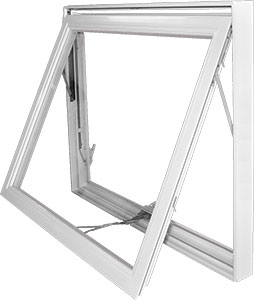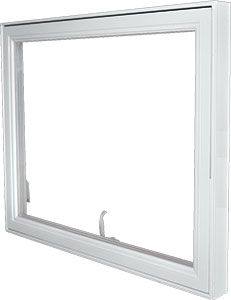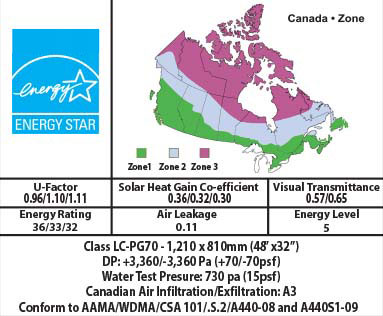 Awning windows offer the same beauty, operation, visibility and security as casement windows, but with a single fold-down level and multiple point locking mechanism. Another advantage of awning windows is that they open outward as they are hinged at the top which allows for ventilation at the bottom. If you enjoy the occasional breeze, this feature allows for maximum airflow efficiency.
Awning Windows are Also Extremely Energy Efficient
They can be shut tighter than sliding windows which creates an excellent seal against drafts. You can also leave them open while it is raining as there is absolutely no risk of rainwater entering your home.
A lot of homeowners opt for a combination of casement and awning windows to add versatility as well as the added feature of allowing for differing levels of ventilation throughout the home. Awning windows can easily replace any of your original windows, even above kitchen sinks or counters. They are ideal for home renovations and easy to clean as well. They provide an inherently clean, uncluttered look for your home. We can customize windows to your specifications in order to fit the overall look of your home as well.

These Georgian-style windows are factory-direct so there is no assembly required. They provide superior durability as the molding and frame corners are welded. Our windows are designed with top-notch precision technology and are the most superior of all of the awning windows available in today's market. They are in compliance with the required Energy STAR ratings and are guaranteed to help reduce your overall energy costs.
We proudly serve Toronto and the surrounding areas – see our map of recent Windows and Doors installation. Our helpful staff will assist you with any questions regarding our high quality windows. We look forward to working with you!