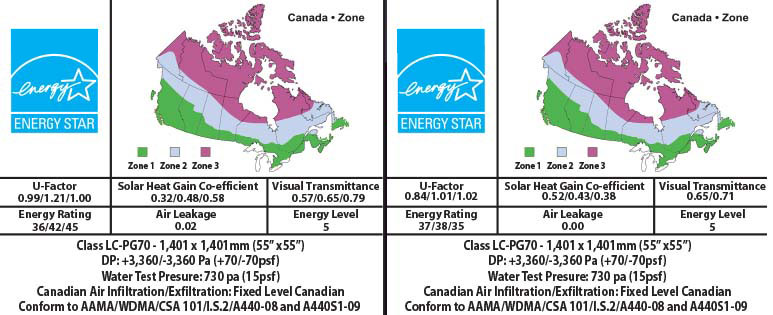 Bay and bow windows can add a great deal of depth to any room in your home. Bay or bow windows are also a great way to bring the outdoors into your home and add dimension to smaller areas. They can be designed to be the focal point of any room. You cannot go wrong when opting for bay or bow windows as they not only open up your rooms to the outdoors, they are also aesthetically pleasing.
Bay Windows
Bay windows are also a great option for those who want a great deal of sun exposure. They consist of three protruding windows angled to form something similar to a trapezoidal shape. There is a fixed window, normally in the middle, flanked by two casement windows on either side. They add a sense of style and can enhance the physical space, sun exposure and visibility for any room in your home.
Bow Windows
Bow windows are similar to bay windows. The difference is with the design as bow windows usually consist of four to six windows which allow for more curvature for the protruding windows. They are designed primarily to enhance visibility and bring the outdoors in. They have fixed panes, with casement or slider windows at both ends. Bay windows are a great design feature for those who want maximum sun exposure.

Vinyl bay and bow windows are a great option as they are maintenance free and come in many styles including double hung, picture windows, casement windows, etc. They come in many designs and colors and can be customer designed to meet your specific needs. We offer additional features as well such as seat boards and birch veneers to add beauty and style to your home.
WindowTech is the best selection of vinyl bay and bow windows in the Toronto area. Simply give us a call and our dedicated staff will help you choose the right windows for your home. We can customize them to meet your specific needs. At WindowTech we stand behind our products with the best warranties you will find in the Toronto area. See our map of recent Windows and Doors installation.