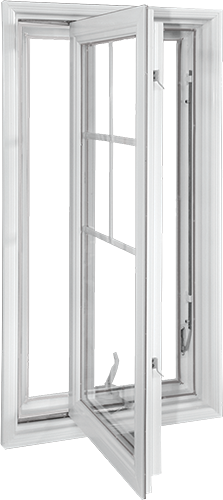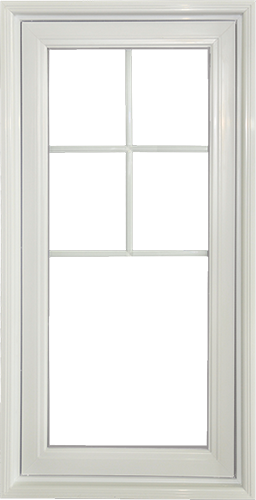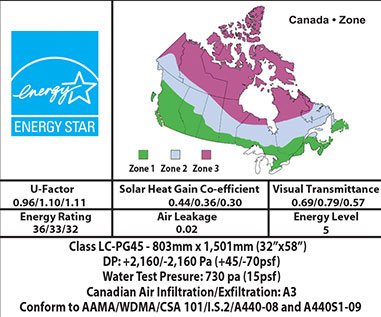 Beautifully designed casement windows are the number one choice for residential properties. A casement window is a tall, narrow window that opens by cranking a handle. The hinges are designed to open either to the right or left with a swinging motion that gives you abundant sunlight and ventilation. They are also able to crank them outwards for maximum ventilation, as well as a superior view of the great outdoors. Not only will casement windows weather-proof your home, they will provide you with a sense of security for your home and family.
Casement Windows Will Give Any Room a Distinct Personality
They are perfect for hard-to-reach areas such as above counters, cabinets, closets or sinks.
Vinyl casement windows will give you excellent ventilation as well as an un-obstructive view in any room of your house including corridors and passageways. Our vinyl casement windows will add a unique style and flair to your home while protecting you from the elements during harsh weather. You will be able to enjoy your scenic views and enjoy the fresh breeze with ease of operation, and they are easy to clean and maintain.

Our vinyl casement windows are the perfect blend of simplicity, functionality and style. They are manufactured with strict adherence to the quality standards set up the industry and are guaranteed to provide you with reliable, hassle free and stylish windows for many years. Our customer service and installation process are well renowned in the Toronto area.
Simply give us a call and our dedicated staff will help you choose the right casement windows for your home. We can customize them to meet your specific needs. At WindowTech we stand behind our products with the best warranties you will find in the Toronto area. See our map of recent Windows and Doors installation.