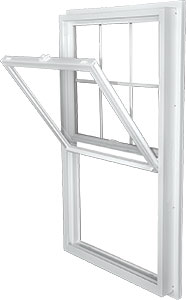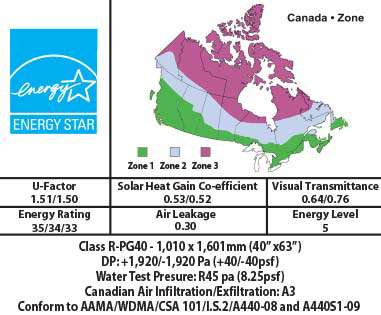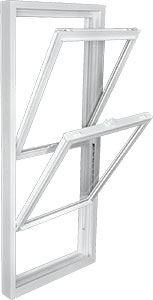 Single Hung Windows
Single hung windows are perfect for places with limited space. As they open upward rather than outward, they will not take up additional space. This great feature makes them ideal for places like corridors, patios, porches and other high traffic areas.
The single hung windows designed by Window Tech provide extra security and peace of mind with their state locking vinyl windows. We design all of our windows to provide not only the highest level of security possible in the Toronto area, but to be as low maintenance as possible.
Single hung windows are referred to as the "cost effect" version of our double hung windows. The difference between the two is that single hung windows are designed with a lower sash that is operational while the upper sash remains stationary. Single hung windows come with a half screen.
Double Hung Windows
Double hung windows are unique in that they are both energy efficient and easy to clean. As they are the most noticeable of all window types, they can give your home a very traditional appearance. Among the features of double hung windows are two separate sashes that slide vertically, a sloped sill and multiple layers of weather-stripping. These features provide you with maximum ventilation and superior water control.  Weather-stripping acts as a counterbalance and provides tension, as well as air infiltration prevention.
You won't have to worry about extensive cleaning and maintenance with double hung windows as you won't have to climb ladders or use window squeegees to clean them. These windows are designed for easy operation with effective bottom and top sashes, which also provide for better air circulation and ventilation. Double hung windows are the best when it comes to energy efficiency.

Whether you opt for single hung or double hung windows, your home will be protected with energy efficient, high quality windows. Our hung windows are low maintenance, easy to clean and provide superior security and protection from harsh weather, while allowing for excellent ventilation.
WindowTech provides the best double and single hung vinyl windows in the Toronto area. They come in a variety of styles and can be custom designed upon your request. See our map of recent Windows and Doors installation.